Forget Paranormal Activity 3. If you
really
want to get your scare on, you have to check out
Busch Gardens' Howl-O-Scream
in Williamsburg, VA! With elaborate haunted mazes, scare zones, realistic zombies and ghouls, rides, and more, you're bound to have a good time!
I was fortunate enough to have been invited to Busch Gardens' Fright Night social media event and got to experience all of the scares first-hand. The theme this year is "The Dark Side of the Gardens - Fear Grows Here" and the star was this creepy, scary, eerie "Lady of the Garden"...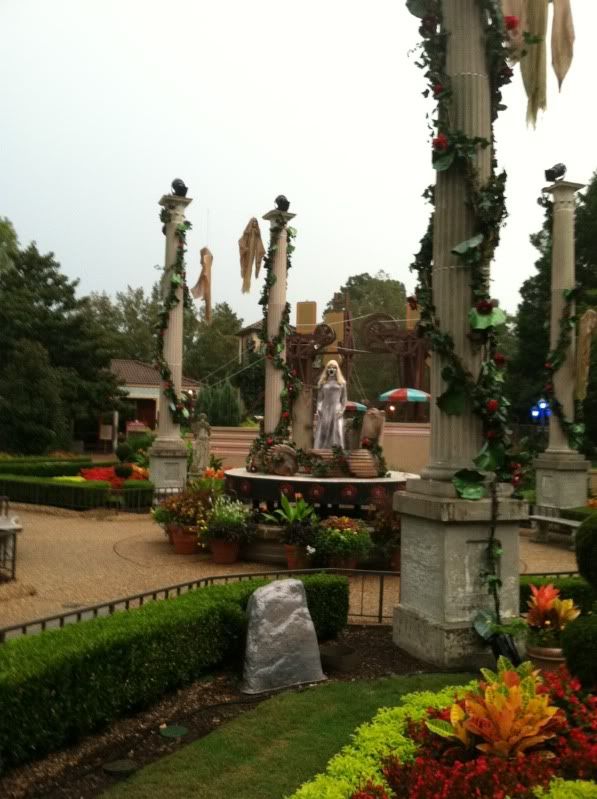 Oh sure she may not look as scary during the day, but stand next to that statue at night, with rain drizzling down and fog surrounding you and she gets even creepier! The same goes for the rest of the park: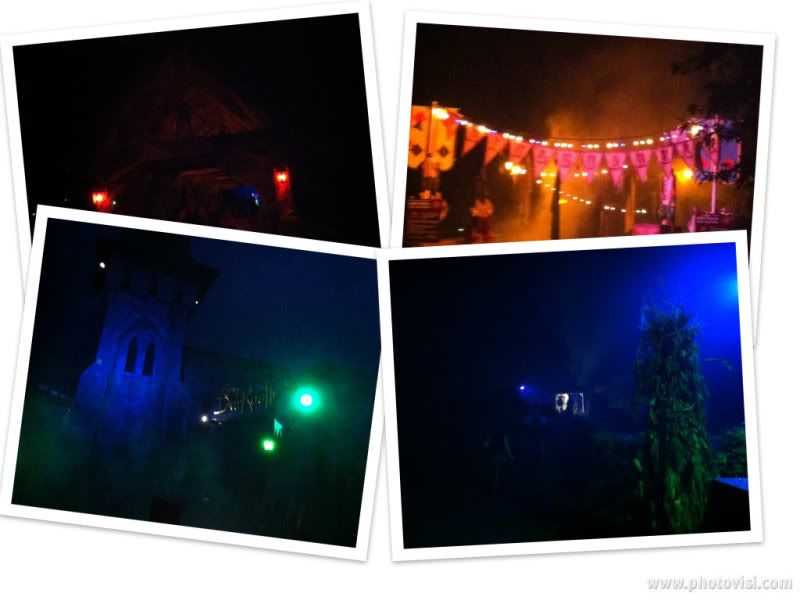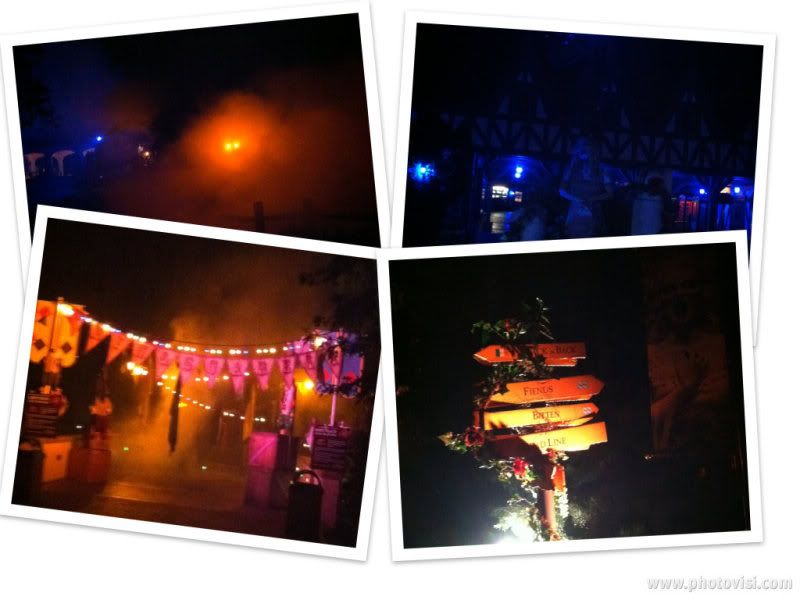 The scare has been so ramped up this year, in fact, that the park advises parents
NOT
to bring children after 6 p.m. (when Howl-O-Scream officially starts). There are no safe zones this year and the scares are not designed to be child-friendly. (The screaming little kids I saw being dragged by their mother across a bridge with bloody, chainsaw wielding zombies chasing after them is just one example of parents ignoring such warnings...to the detriment of those poor kids!)
One of the best shows this year, Fiends, is also adult-oriented and my husband and I got to watch from the balcony of Das Festhaus:
We even got to meet the members of the cast after the show and they were so friendly!
Notice our face paint? Here's a close-up:
We stopped at one of several kiosks throughout the park to get our faces done and our artist did a great job! It's so much more fun enjoying all the festivities decked out in face paint (or horns as the case may be).
The best part of the night for us, however, was winning a chance to go through the Deadline maze
BY OURSELVES
with a camera attached. Here are clips of us in Busch Gardens' promo video:
Here's the full footage of just us (yes, I was scared, lol!):
Want to get in on the scare? Sunday, October 30 is the last day you can enjoy it, so hurry over if you haven't already.
And if you miss it this year, don't worry.
Howl-O-Scream
is an annual event so you can always go next year. I know we definitely will!